Celebrating Five Years of Church Movements
"Most people overestimate what they can do in one year and underestimate what they can do in ten years." — modern maxim
We are so encouraged by what God has done through our ministry in just 5 years! We have:
built an organizational model to help reach the 160 million unreached people in the US
formed partnerships that catalytically multiply our mission
mobilized increasing leadership and missional capacity
developed quality content, tools, and processes that serve to accelerate church multiplication on the field
We're so grateful for the favor God has shown us through our staff and partners!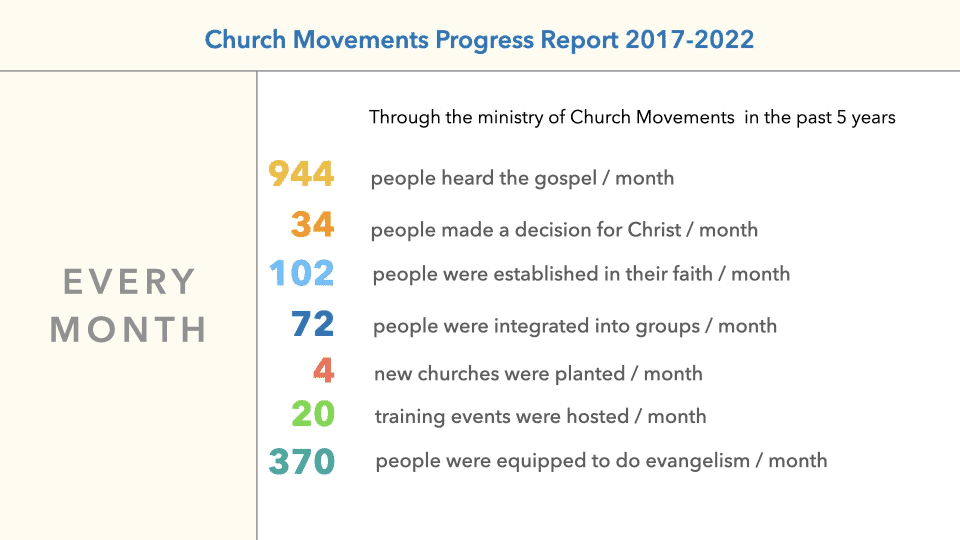 Metrics are an expression of our values:Relationships of love & influence
Partnership
Personal Growth
Apostolic Calling
Don't be fooled by numbers. Think of what this means:
New groups of followers of Jesus who are loving their communities in a Prayer-Care-Share missional lifestyle
Followers of Jesus living as CoJourners, joining others on their spiritual journey and sharing the gospel with grace, wisdom, and clarity
Leaders confidently following Jesus and advancing His mission
New church-plants reaching the millions in our cities who are far from God
What a joy it was to be with the Kale Heywet Church of North America (KHCNA) again! In the Ethiopian language of Amharic "Kale Heywet" means 'Word of Life'. Kale Heywet is the largest evangelical denomination in Ethiopia. It has 11 million members.
Over the past few years, we've been training church-planters, pastors and leaders from KHCNA here in the United States. Being with them is always inspiring, uplifting and encouraging!!  These friends are so dear to our hearts!
From Sept 30-Oct 2 we were together in Minneapolis!  Highlights include:
Training 30 of their leaders in Sent 6:7 – an evangelism and disciple-making training process designed to multiply the local church, faith communities and discipleship groups, and give every follower of Jesus a place for community, personal growth and equipping for ministry.
Having colleagues in Cru Global Church Movements join us from South Korea – They are exploring ways to implement disciple-making training material and coaching strategies in their ministry plans. 
Taking part in the inauguration service of the Minnesota Kale Heywet Church in Minneapolis, MN – The Rev. Dr. Terefe Anshebo, KHCNA General Secretary, said, "We are living witnesses for the wonderful things God is doing among his people in Minnesota and beyond. Praise the Lord!" 
Hearing Pastor Samuel Weto's vision to plant five more churches in Minneapolis
Join us in praying that the church will be intentional in taking the gospel to those who do not yet know how great and awesome Jesus is, and that new churches will multiply through the witness of these friends!
A SPECIAL FREE RESOURCE FOR YOU FROM CHURCH MOVEMENTS AND EXPONENTIAL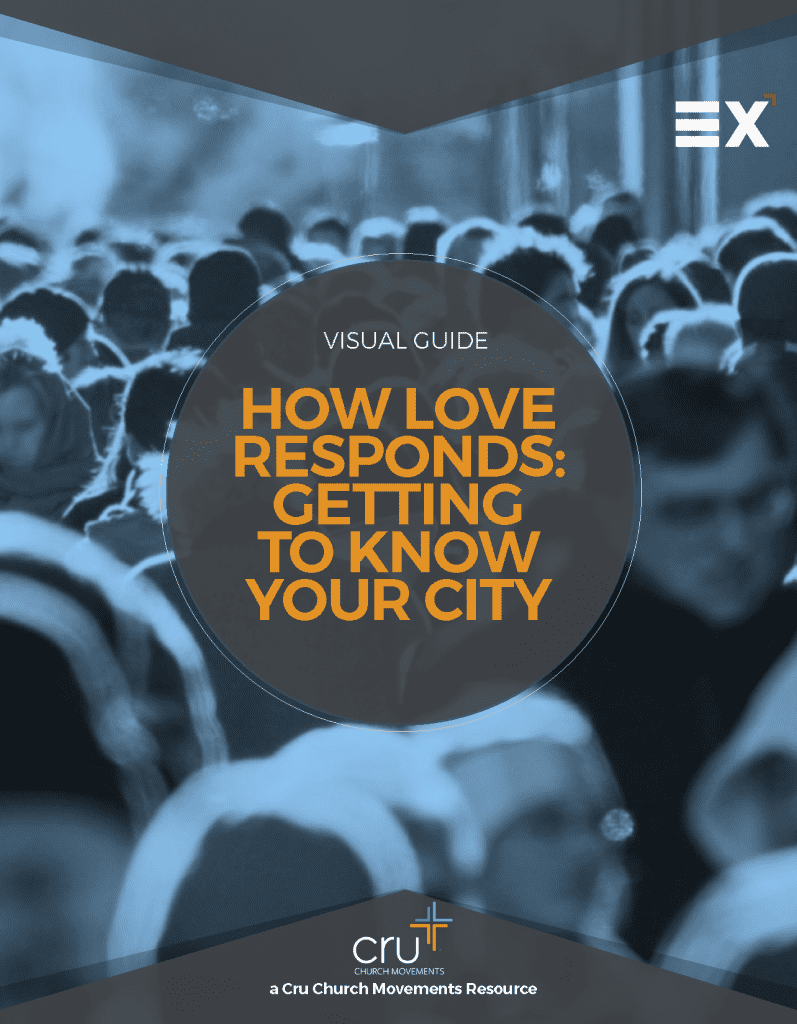 A special FREE resource for you from CM and our partners at Exponential. Download the FREE Visual Guide and get to know the "Seven Personas" around you and see the world through their eyes. If we respect that everyone has their own beliefs, then we will always have a place to start with the truth of the gospel!