A Guide for Apostolic Leadership
"This book is a large stone thrown into the ocean, hoping to cause a ripple that the Holy Spirit might turn into a wave… a generation of genuine apostles flowing into and out of our cities."
DANIEL YANG
Director of the Church Multiplication Institute at the Wheaton College Billy Graham Center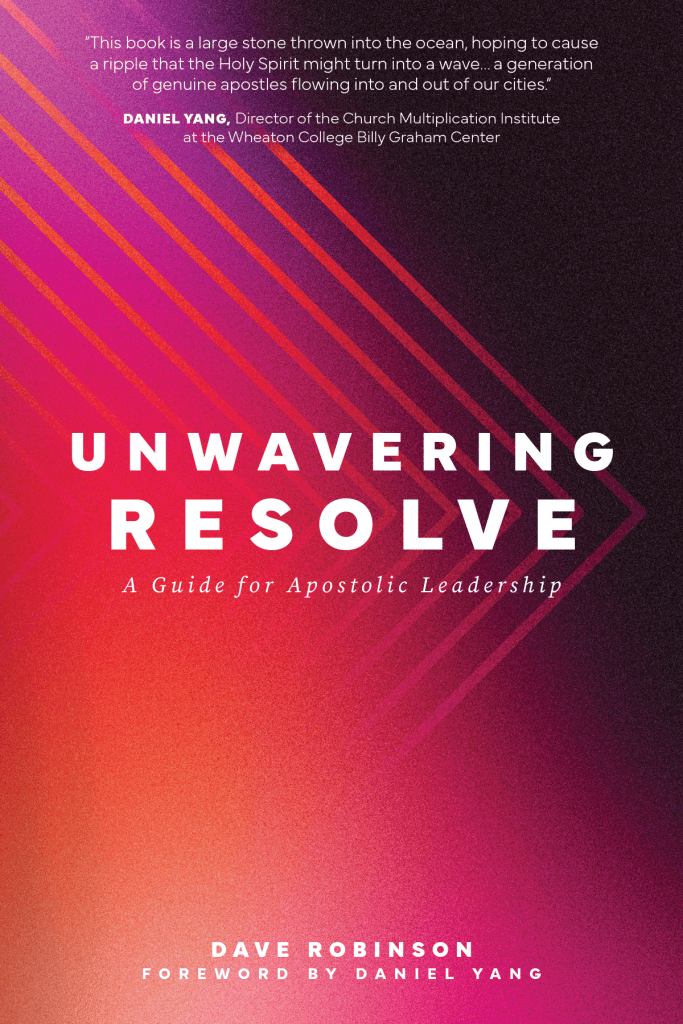 WHAT IS AN APOSTOLIC LEADER?
What is their job description? What do these crucial front-line pioneers of the Great Commission need to stay spiritually renewed, personally refreshed, and steadfastly motivated to persevere in their task?
In Unwavering Resolve, pioneering leader and pastor Dave Robinson offers a guidebook for mission leaders, church planters, pastors, sending agencies, and their teams, inspiring and resourcing them to keep their hands to the plow as they pursue the mission Jesus entrusted to his church. Drawing on the heart of Jesus and the life of Paul, Unwavering Resolve equips us to face our current challenges and prepare a new generation of leaders for the future of the church.
"This book is not theory… It comes out of a practitioner's heart that is yearning for the church of Jesus Christ to return to its roots and rediscover and re-live the life and practices of the first century church."
"A call for a new generation of apostolic leaders who reach the masses by partnering together with the church and walking in the ways of Jesus… a timely and prophetic book."
"Apostolic, missional leaders—those who break new ground for the kingdom—need a compass and a roadmap to learn from those who have gone before. Dave draws deeply from the Scriptures and his own missional journey to lay down the breadcrumbs for you to follow with God and with your team as you fulfill your mission."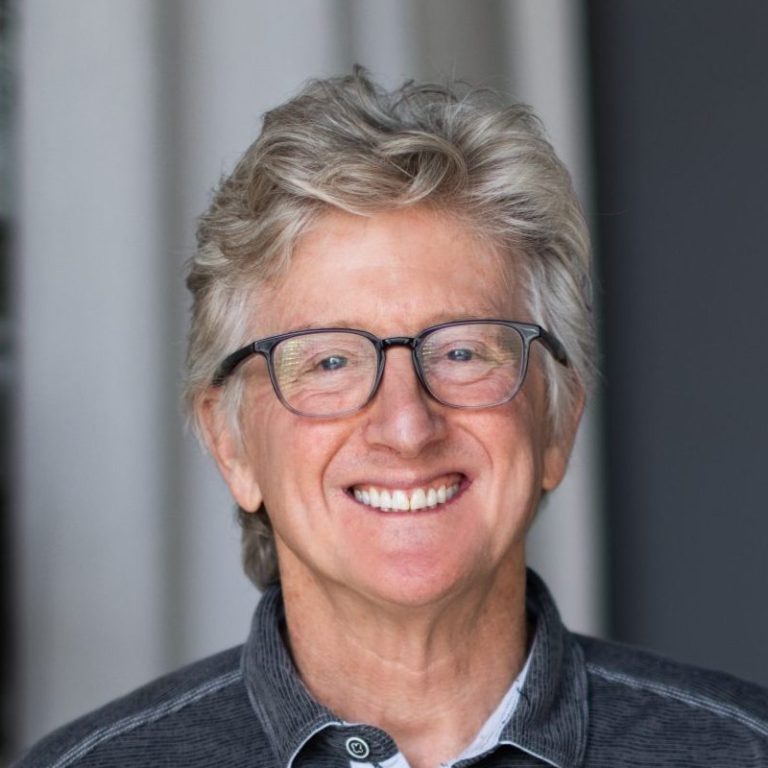 DAVE ROBINSON is the Executive Director of US Church Movements for Cru®. He is passionate about mobilizing for the frontiers—working with leaders to advance the mission of Jesus by making disciples and multiplying churches. He has served in a variety of leadership roles in Eastern Europe/Russia and the United States with Campus Crusade for Christ International® (Cru), as well as with several denominations and church planting movements. He and his team founded "Youth at the Threshold of Life" (YTL)—an educational movement that began in Hungary and spread to 62 nations. YTL helps spread the gospel and multiply the church through community engagement.
"In 'Unwavering Resolve', Dave Robinson shares from over 40 years of ministry experience in being an apostolic leader and raising up others. He skillfully delves into the profound and timely need for apostolic leadership with stories, biblical support, and tools to guide the reader for the current missional need. Dave's deep understanding of apostolic leadership shines through every page as he explores the core principles that define this unique form of leadership. Whether you are a pastor, ministry leader, or someone seeking to keep the vision of advancing the mission of Jesus before you, this book will undoubtedly serve and challenge you to become a more effective leader."
"Chock-full of inspiring stories and Scripture, this book will challenge and delight you! With all the practical application and resources within this book, I see myself coming back to it again and again."
"Dave's book will encourage and be of immense practical help to leaders in mission, movement-building and church planting! Unwavering Resolve provides an important biblical foundation for helping leaders return to the New Testament model for church leadership that will inspire many to step out into faith-filled, unified, and fruitful mission, to the glory of Jesus."
"MUST READ! This message is universally timely. This powerful book will be key in outlining the inspiration and development of future leaders."