CM2 Bridge Initiative - Campus Movements to Church Movements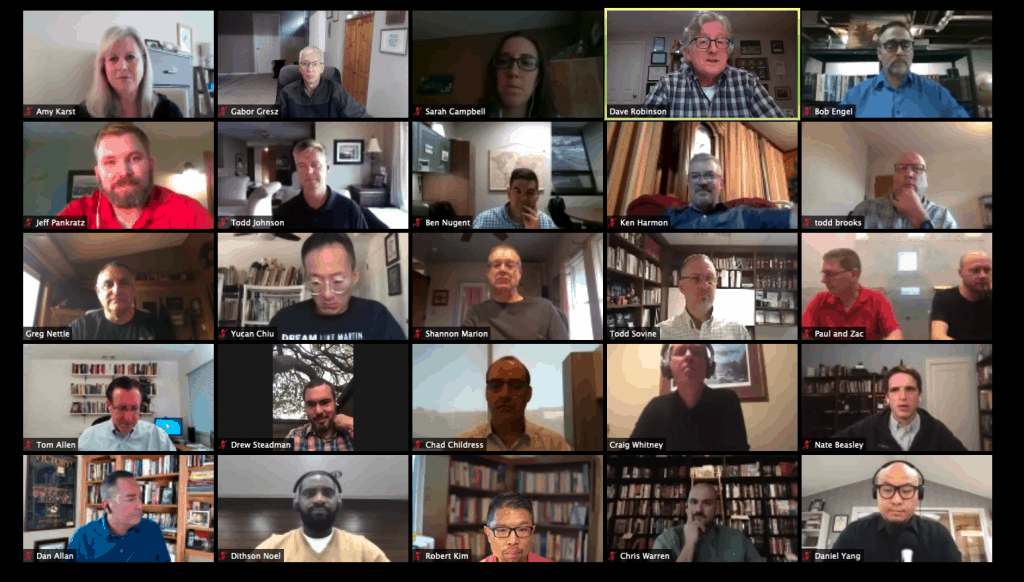 "If you want to go fast, go alone. If you want to go far, go together."
Recently, Church Movements convened a 2-day investigative summit to see what God might do to intentionally establish a partnership that welcomes "Sent Graduates" (from campus movements) into city after city in the USA and get them plugged into great partnering churches.
Influencers from 30 groups from both the campus ministry and church-planting spheres participated: organizations like–Navigators, The Send Institute, NAMB, InterVarsity Christian Fellowship, Baptist Campus Ministries, Anglican Church of North America, Assemblies of God, Evangelical Presbyterian Church, Ethnos Network, and more. We all share the vision for developing a pipeline for graduating college students to gospel-centered church planting networks.
Pray as we get to know each other better and make plans in the upcoming months.
We have trained over 40 of our evangelists...
The Changing Face of Evangelism and the Well-Being of the City focuses on motivation, theology, tools and training for conversational and comprehensive evangelism. This evangelism training is comprised of interactive sessions, experiential learning, self-discovery and both mentoring and on-line community opportunities.
Every time we host a Changing Face of Evangelism workshop it confirms many of the things we now view as the new "normal" in days of COVID: the American church is ready for a paradigm shift from events to moments, we want to equip every believer to have meaningful gospel conversations, and offering practical tools helps make evangelism more natural.
Here's how the training affected one of our partners, who realized that their church had become "keepers of the aquarium" rather than fishers of men. Check this video out!
God is moving all throughout the U.S!
Becky, who is helping to lead Church Movements in Wisconsin, recently began a new SENT 67 disciple-making LAUNCH group. As she finished up the Introduction Lesson and asked for feedback, one of the ladies, Mia from Peru, excitedly said that the Three-Thirds Format that we use was very profound for her. The groups that they teach and lead are only using two-thirds (the Looking Back/Care, and the Looking Up/Prayer), but they have been talking about what they are missing with their groups- and that's the application part- the Looking Forward/Share part. With a big "gracias" she shared how she will be talking with her elders about how they can begin incorporating this. This was just the beginning, and she is excited to learn about the tools for their people to put their faith into action through words and deeds for the well-being of the city ("bienestar la ciudad").

 SENT 6:7 is a process to equip people to initiate, build and multiply the local church, faith communities & discipleship groups so that every follower of Jesus has a place for connection, growth, and equipping. During the training you learn the simple, transferable pathways of mobilizing and equipping for missional living (LAUNCH), establishing people in their faith and mission (PURSUE), and growing in leadership, community, and missional effectiveness (DEVELOP).